HERE'S OUR FOUNDERS EXPLAINING MARWIN SPORTS
PREMIUM SUBLIMATION FOR 30% OFF AS MARWIN TEAM PARTNER
At Marwin Sports, we understand dye sublimation products can get expensive when ordering for your entire crew, staff, drivers, sponsors and family. Partner with us and order tops starting at $48 each. Here's how we do it:
1. WE SELL ONLINE ONLY
Which means no extra overhead resulting in greater savings for you.
2. WE SELL FACTORY DIRECT
Our factory designers and sewers are making your goods, we are not buying from a wholesaler to resale to you.
3. NO FREEBIES
All our partners pay for our product, we are honored to work with every team who chooses us, but with premium quality comes a cost.
4. WE OFFER FLEXIBLE SOLUTIONS
We know every client has unique needs, different styles, different fits for the ladies or youth, and we tailor every order to meet your exact needs.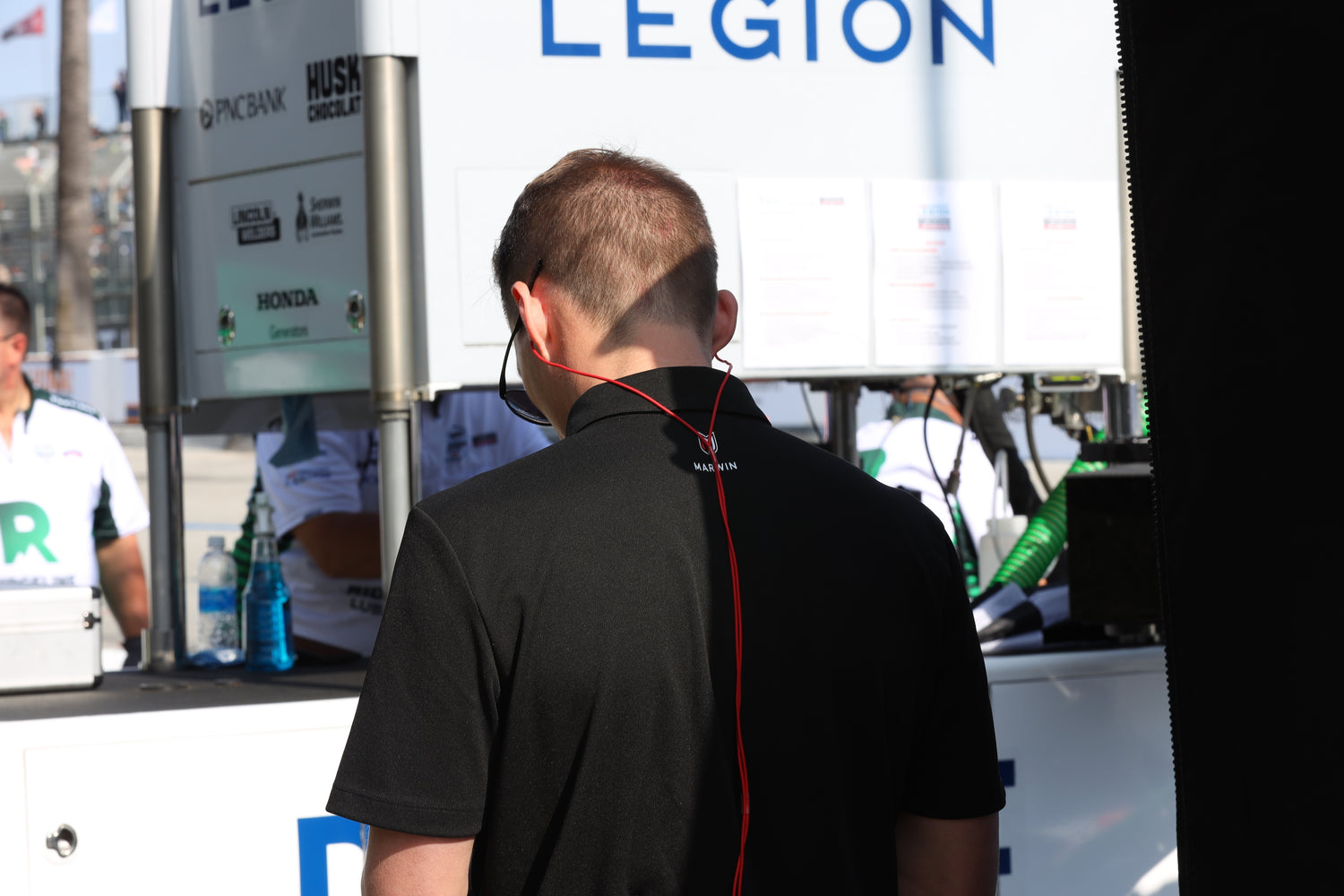 WHEREVER YOU GO, THERE WE ARE
Marwin Sports is the fastest growing and most partnered motorsport apparel brand.  We manufacture ultra premium quality and have built a full line of products and sublimated goods that specifically target the needs of the motorsport organization or corporate company, large or small.
SEE US IN ACTION
WE'VE GOT ALL YOUR FAVORITE FEATURES
FABRIC

We source high quality, soft and breathable materials for your comfort and performance

FIT

We know fit is crucial and have developed 3 mens, 2 ladies and a youth fit on all our styles.  

STYLES

Although we offer only 3 base styles (tee, polo and button down) the customizable fits and options give you hundreds of possibilities to suit your needs.

TRIMS

Ultra premium Marwin trims and thread to ensure every piece is pure class and quality, improving the appearance for your team, company and sponsors.

CUSTOM OPTIONS

Extra length, chest or arm pockets, Snap down collars, sewn in piping, zipper color and many more options to choose from!
SWITCH TO MARWIN TODAY
• Unlimited Design Possibilities: With dye sublimation, you can print any design, pattern, or image onto the garment, which allows for a lot of creative freedom.
• Breathable and Lightweight Fabric: The dye sublimation process infuses the ink into the fibers of the fabric, which means there's no thick ink layer on top of the garment. This allows the fabric to remain breathable, which is especially important for sports and athletic wear.
• Vibrant Colors: Dye sublimation produces rich, vibrant colors that can last for a long time without fading, peeling or cracking.
• Durability: Because the ink is infused into the fabric, it is less likely to fade or peel off, even after multiple washes and wear.
• Comfort: Dye sublimated apparel is often made from moisture-wicking, lightweight, and stretchy fabrics, which make it comfortable to wear for extended periods of time.
• Eco-Friendly: Dye sublimation uses water-based inks and produces little to no waste, making it a more eco-friendly printing option compared to traditional screen printing.
• No Limitations on Print Area: Unlike screen printing or embroidery, dye sublimation can print edge-to-edge, meaning that there are no limitations to the size or shape of the print area.
CHAMPIONS CHOOSE US
The list of apparel partners from John Force Racing in NHRA, Chip Ganassi Racing in IndyCar, Legacy Motorclub in NASCAR to many more, with Marwin Sports you can trust us to get the job done and ensure your company, team or organizations satisfaction.